JOE MEEK and the legendary Tea Chest Tapes
Largely unheard for over 40 years, the massive mastertape archive of pioneering UK producer Joe Meek was recently offered up for sale in London. Rob Bradford reveals the secrets of a historic collection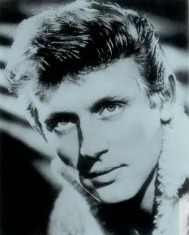 THE 'TEA CHEST TAPES' – A BRIEF HISTORY
When Joe Meek shot himself on the 3rd of February 1967 his business affairs were in total chaos and there were many debtors to be paid. The Official Receiver was called in as Joe's friend and lawyer John Ginnett began to try and sort out the legal nightmare. Joe's flat and studio at 304 Holloway Road had to be cleared out and all of Joe's recording equipment was stored in a Balham warehouse until it was auctioned off (for a total of £3,129) in April 1968. Almost all of Joe's master tapes were hastily crammed into 67 tea chests and also stored.
The Meek family were allowed to take away some tapes and, not realising their importance, Joe's brothers gave away many reels to local schools and orphanages in Gloucestershire. We can only assume that these are now lost forever and no-one knows what was contained in them. The rest were stored in the brothers' respective garages and many deteriorated beyond of restoration. It wasn't until twenty or so years later that they began to discover the importance of what they had – and not before they'd given away even more tapes and acetates to RGM fans and collectors who'd begun to seek them out.
Following the publication of John Repsch's superb Joe Meek biography in 1989 …
by Rob Bradford
<&lt Back to Issue 355
You must be a subscriber to view the full article, subscribe now for full access to all online content.
Or, you can buy this issue directly from us. For the magazine
click here
Already a Magazine Subscriber? Register now for online access.